Web Design
We create modern websites that captivate audiences and promote customer loyalty with the features you need - responsive, rich editor, content management, full SEO functionality, membership management, newsletter integration, roles & permissions, and more!
8 posts

Web Design
Earthylous is an independent brand of body and skincare products inspired by nature and its life-giving, nurturing and healing powers.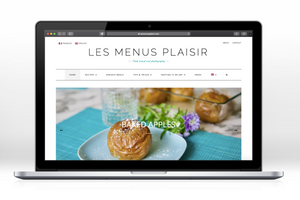 Web Design
Les Menus Plaisir is a bilingual site of gourmet recipes, good tips and more.