Presentation
Ghost is a non-profit organisation that develops open source technology for modern publishing. Thousands of the world's leading organisations publish with Ghost, including Open AI, Cloudflare, Square, Mozilla and DuckDuckGo.
Ghost(Pro)
Ghost as software is free and open-source, so you can install it yourself on your server and use it. You also have the option of using Ghost(Pro) or our web communication agency.
Ghost(Pro) takes care of installations, updates, security, backups, and also includes excellent customer support. In other words, this service allows users to spend more time on what's important: creating content!
All Ghost(Pro) users get a 14-day trial period completely free, so you can try it out, no strings attached! After that, you can choose one of the plans on the pricing page to keep your site online. If you don't have the time, we can do it for you.
The features
The software is designed to provide developers with powerful tools to create custom publications, and content creators with the features they need, such as a rich editor, content management, full SEO functionality, and much more!
You can learn more about the features, or browse the comprehensive feature index.
Membership and Subscriptions
Ghost's Members features allow publishers to turn their audience into a business and generate predictable, recurring revenue from their content.
Using Members is as simple as enabling the feature in Ghost Admin and installing a Members-enabled theme. Publishers can connect a Stripe account to manage a paid publication. For more information, see the Members Guide.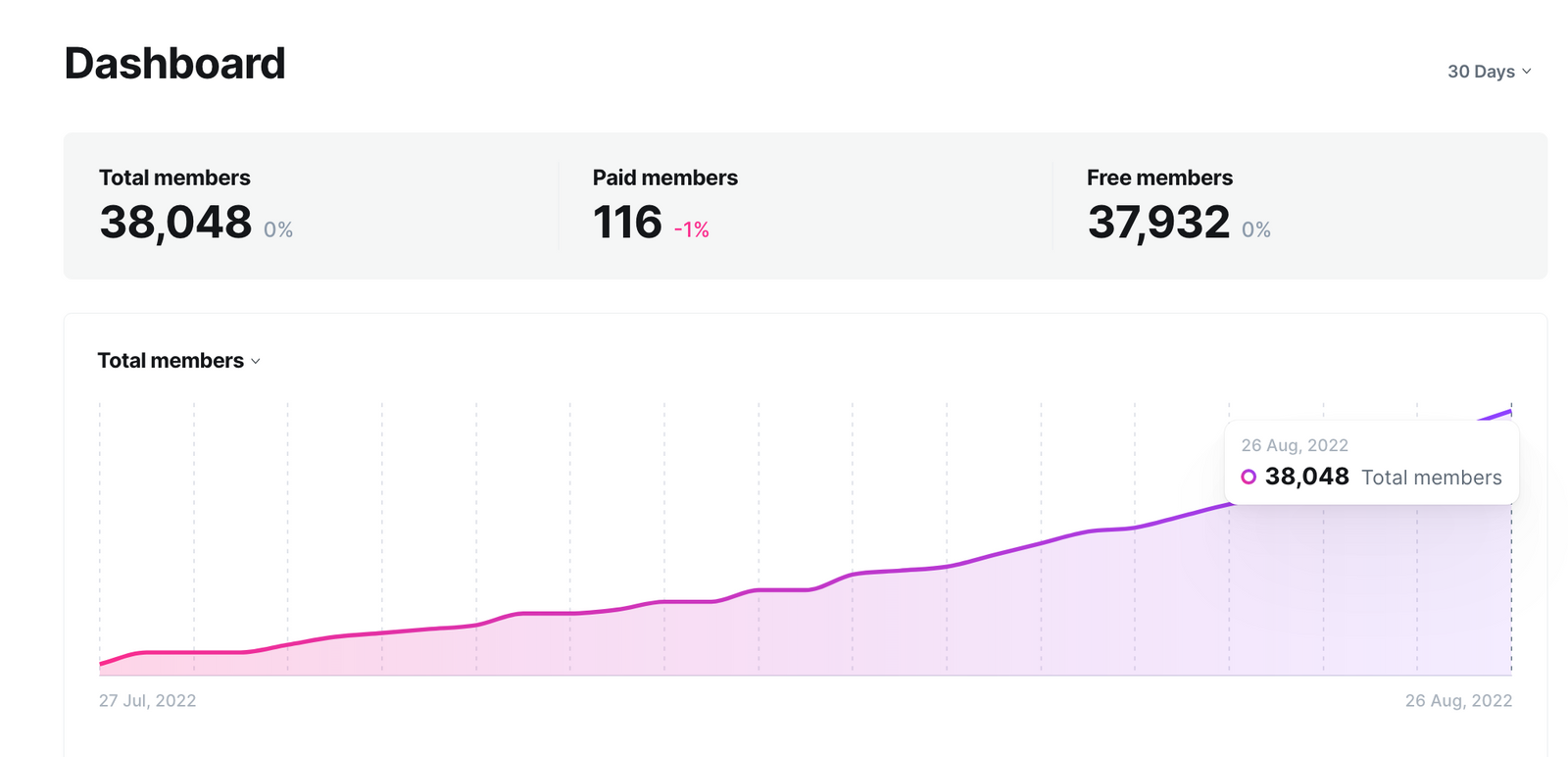 An easy member registration system turns anonymous clicks into a true community - with full server-side content protection.
You already have an existing audience? No problem. Import any email list via CSV or connect other membership-based tools like Substack, Patreon or Mailchimp to give existing subscribers access to members-only content on your site. More info on migrating your site.
Newsletter Management
Ghost provides a built-in newsletter manager, which allows you to manage a full-fledged premium newsletter, with the ability to add recurring monthly subscriptions and turn it into a standalone membership business.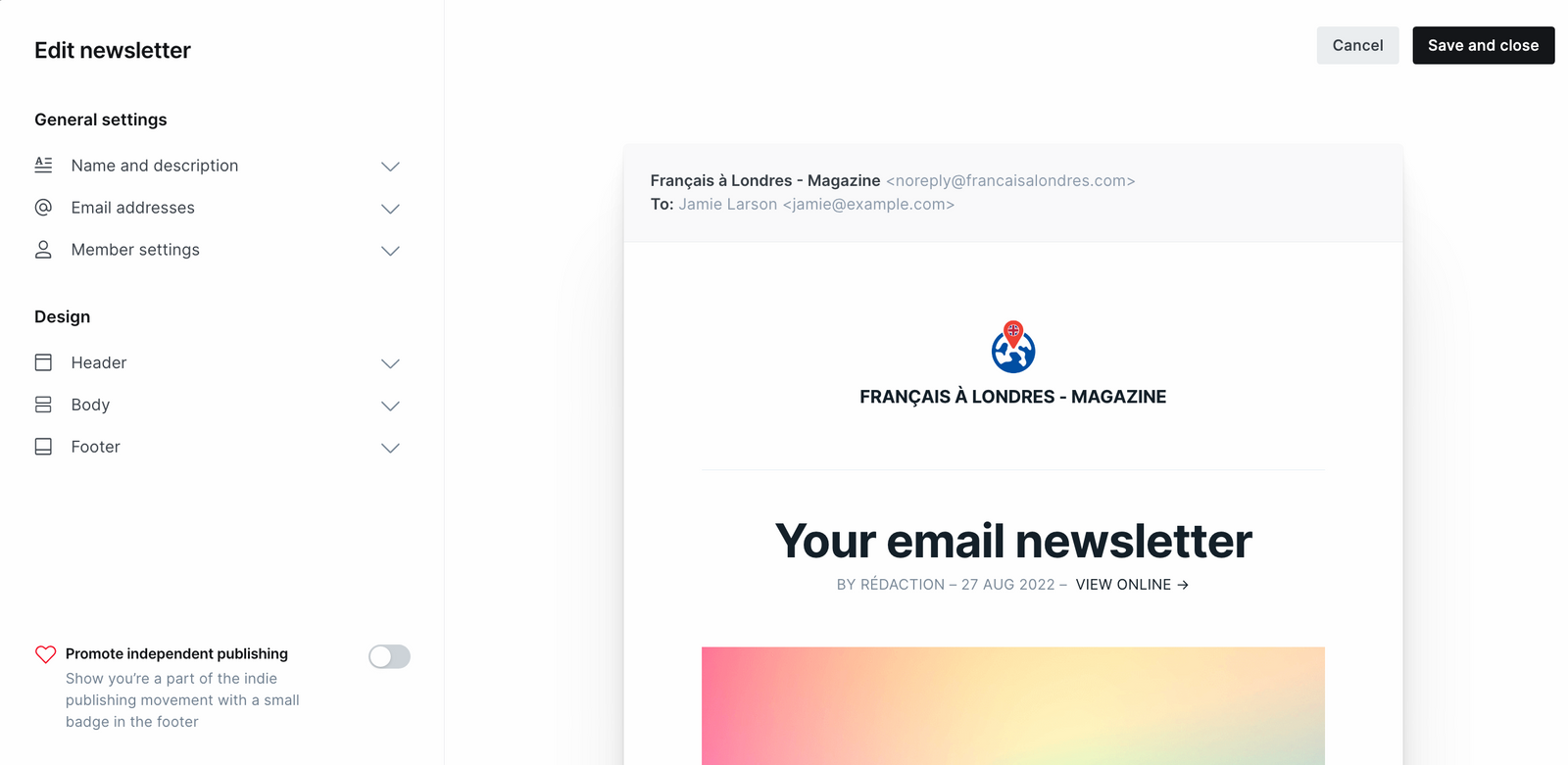 No additional fees
Best of all, Ghost never takes commission on any revenue earned, and because the software is open source, publishers retain full ownership of their customers, their content and their business.
We set up Ghost CMS for you
We can explain you how ghost works and install it for you. Contact us.